Rent or Buy Affordable Tanks & Generators
Fuel Tanks
Having your own fuel tank saves you thousands of dollars every year and it adds efficiency and quick service quality to your fleet. Whether you need to install a new tank or replace an existing one Domino Fuel has the experience and knowledge to get the job done in a timely manner. Our service area is Long Island, Queens and Brooklyn. To minimize the risk of spill all our tanks are double-walled. Our fuel tank sizes range from 300 gallons to 25,000 gallons.   We offer turnkey fuel solutions for your fleet and can even supply discounted diesel fuel to your tank so that your fleet and business will benefit from additional savings on fuel.
Tank Rentals
We provide fuel tank rental services as well as supplying diesel fuel at discounted prices. We can deliver the fuel storage tank you need, when you want it, wherever you want it – and at a price that fits into your budget.
Below are the specifics of the tanks we supply: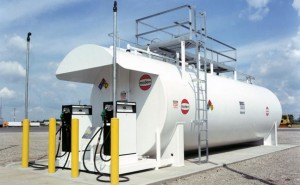 300- to 25,000-gallon capacity above-ground storage tanks for all petroleum products
Double-walled, dike, and fire-rated tanks
Fuel oil supply and vehicle fueling tanks
Skid-mounted tanks for easy handling
All storage tanks are UL-listed
Applications
Fleet fueling tanks
Generators
Marine Fuel Storage tanks
Aviation fuel storage tanks
Farm fuel storage tanks
Above ground fuel tanks
Underground fuel tanks
Ethanol fuel storage tanks
Heating oil fuel storage tanks
Generators
Energy independency is very important when it comes to commercial operations.  We offer turnkey generator solutions for commercial and residential usage at the convenience of 60 monthly payments. We work with the nation's best quality brands. Having a generator is essential for protection against lost revenue.
Call us today at 631-801-0202 to learn about our turnkey fuel system solutions for your business