Prompt Diesel Fuel Delivery Service
Commercial off-road & on-road diesel delivered to your location whenever you need it
High-Quality Diesel Fuel At Competitive Prices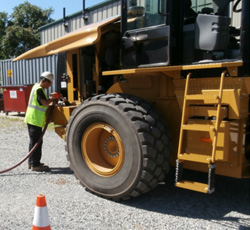 Domino Fuel has been in the business for over 25 years and delivers diesel to agricultural, commercial, and industrial businesses as well as construction sites, towns, and residential apartments.
You get the convenience of having your diesel fuel delivered to you. Whether it's a one-time delivery or you prefer an automatic delivery service, we can accommodate all your diesel needs, while making sure your supply is always guaranteed. We deliver on-site Ultra-Low Sulfur Diesel. Whether you own a commercial fleet or running generators at job sites, you can count on Domino Fuel for prompt, reliable fuel delivery.
Thousands of Long Island businesses and homeowners trust us with their
diesel and heating oil needs, and so can you.
INDUSTRY SECTORS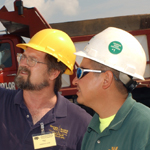 Construction & Job Sites

Farm Diesel


Fleet Fueling


Diesel Generators

Industrial Plants


Apartment Complexes


Service Stations


Hotels


Warehouses

QUESTIONS ABOUT DELIVERY OR PRICING?
How Can We Improve Your Bottom Line?
We understand that your company needs a fuel provider that will ensure you get your fuel oil delivered safely and on time, whenever you need it. We are committed to providing you with the best prices possible, and the most efficient and convenient service around.